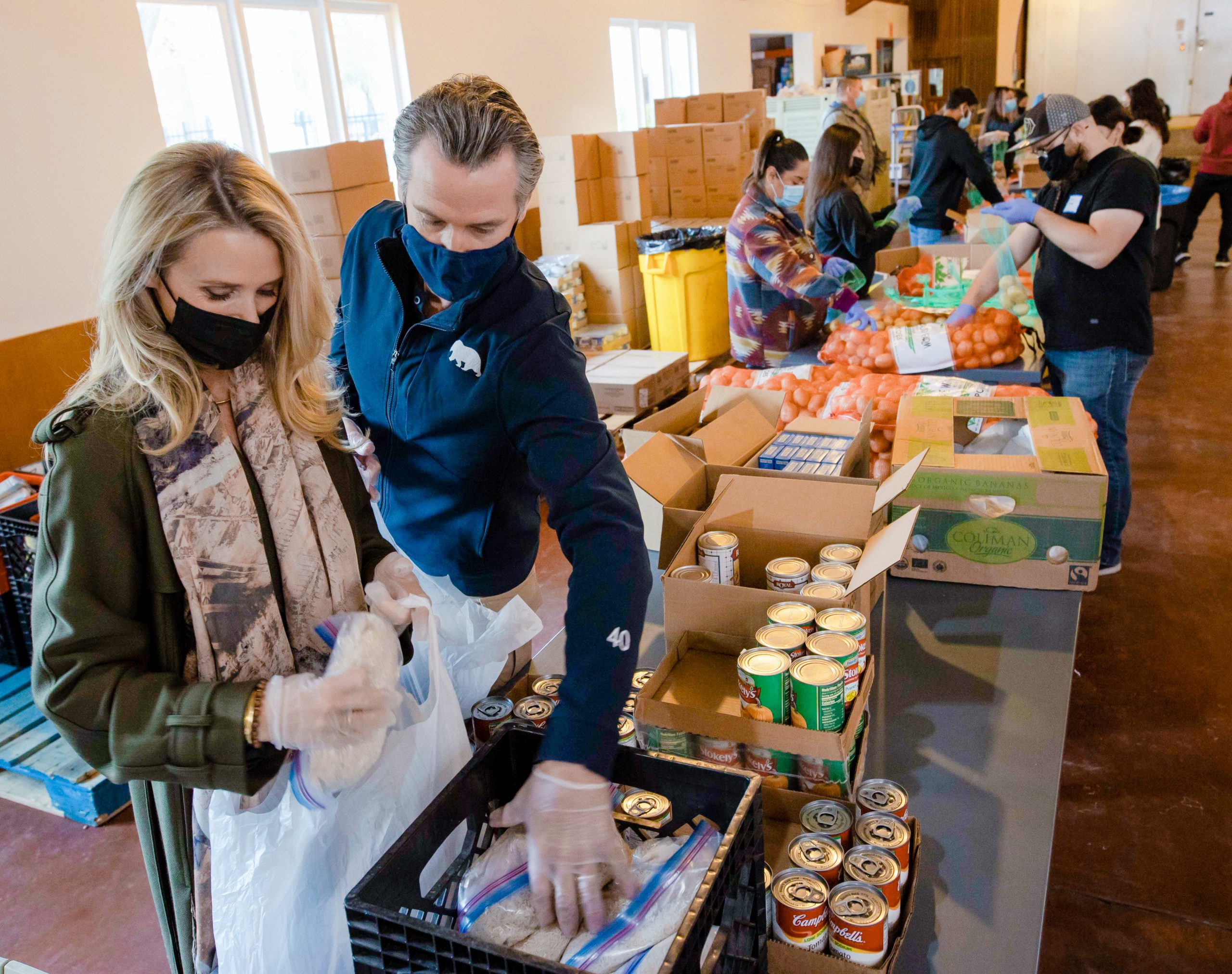 On March 22, 2020, the President declared the ongoing Coronavirus Disease 2019 (COVID-19) pandemic of sufficient severity and magnitude to warrant a major declaration for the State of California, pursuant to section 501 (b) of the Robert T. Stafford Disaster Relief and Emergency Assistance Act (42 U.S.C. 5121-5207). In accordance with section 502 of the Stafford Act, eligible emergency protective measures taken to respond to the COVID-19 emergency at the direction or guidance of public health officials may be reimbursed under Category B of the Federal Emergency Management Agency's (FEMA) Public Assistance program. State, Territorial, Tribal, local government entities and certain private non-profit (PNP) organizations are eligible to apply for Public Assistance. The California Governor's Office of Emergency Services (Cal OES) Recovery Section acts as the grantee for FEMAs Public Assistance program and is ready to assist potential applicants with applying for a Public Assistance subgrant and understanding eligibility requirements.
Request for Public Assistance
Major Declaration Event Number: FEMA-4482-DR-CA (DR-4482)
Name: California Covid-19 Pandemic
Declared Counties: All 58 of California's Counties
Incident Period: January 20, 2020 – May 11, 2023
The deadline to submit your RPA for the FEMA-4482-DR-CA event was July 1, 2022. 
COVID-19 Applicants' Briefings
FEMA-4482-DR-CA is the federal designation for the biological event with the incident period beginning January 20, 2020 and continuing. The briefing linked below is for all counties, cities, special districts, school districts, tribal governments, state agencies, and eligible private non-profit organizations that provided an essential social service in all 58 counties of the state of California. Applicants' Briefings provide potential applicants with basic information to assist them in their efforts to understand the requirements associated with applying for Public Assistance due to a Fire Management Assistance Grant (FMAG) declaration, under the California Disaster Assistance Act (CDAA) or under a Presidential Emergency Declaration.
These briefings cover topics such as: application processing, eligibility requirements, cost documentation guidance, record keeping, audit requirements, and deadline dates for the COVID-19 Pandemic event. The resources below provide answers to frequently asked questions, including applicant eligibility, eligibility of emergency protective measures, procurement under emergency and exigent circumstances, guidance on how to submit requests for public assistance, and application documents.
YouTube Training Videos for FEMA Grants Portal
View the official FEMA PA Grants Portal Grants Manager Youtube Channel
Public Assistance Forms, Documents, and Reference Materials
All materials mentioned in the Applicants' Briefings can be found here.
Coronavirus Relief Fund:
As part of the CARES Act, the US Department of the Treasury will make payments from the Coronavirus Relief Fund to States and eligible units of local government, US Territories, and Tribal Governments.
For more information visit the US Department of the Treasury. Please note that this process is being handled entirely by the US Dept. of Treasury, and FEMA is not involved in the process.
Additional information can also be found at the links below:
Payments
For any questions regarding your Public Assistance (PA), California Disaster Assistance Act (CDAA), Coronavirus Assistance (COVID-19), or Fire Management Assistance Grant (FMAG) payments, please direct questions or concerns to the Public Assistance Financial Processing Unit at (916) 845-8110 or RecoveryPayments@caloes.ca.gov.
FEMA Public Assistance COVID-19 Policies and Federally Funded Programs
Community Development Block Grant Eligible Activities 
Quick Guide to CDBG Eligible Activities to Support Coronavirus and Other Infectious Disease Response
Grantees should coordinate with local health authorities before undertaking any activity to support state or local pandemic response. Grantees may use Community Development Block Grant (CDBG) funds for a range of eligible activities that prevent and respond to the spread of infectious diseases such as the coronavirus. This document includes examples of eligible activities to support coronavirus and other infectious disease response.
US Department of Agriculture (USDA) Federal Rural Resource Guide for COVID-19
USDA COVID-19 Federal Rural Resource Guide
USDA and its Federal partners have programs that can be used to provide immediate and long-term assistance to rural communities affected by the COVID-19 outbreak. These programs can support recovery efforts for rural residents, businesses and communities through:
technical, training, and management assistance;
financial assistance; and
state and local assistance.
This resource matrix organizes funding opportunities identified in the CARES Act and other federal resources that can help support rural America. Opportunities are categorized by customer and assistance type.
For more information on the immediate actions USDA is taking to respond to COVID-19, visit usda.gov/coronavirus.