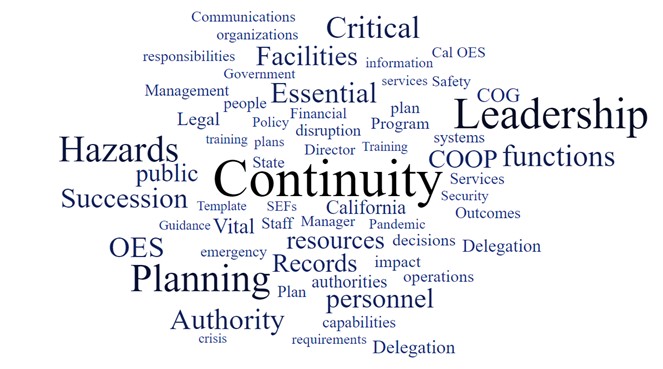 Continuity is the ability to ensure the continuation of an organization's essential functions and to provide uninterrupted services during emergencies of all-hazard types or any situation that may disrupt normal operations. The goal of Continuity Planning is to ensure that the State of California can continue its vital governmental services and operations under all conditions. For this to take place, state and local agencies and departments must have plans in place to carry out their essential functions without interruption to essential services.
This webpage provides Continuity Planning Guidance and Resources to local, state, and tribal governments, agencies, departments, and organizations. These efforts include the following:
For additional information please contact the Cal OES Continuity Planning Team.
Jeff Newman
Senior Emergency Services Coordinator