Emergency Management Accreditation Program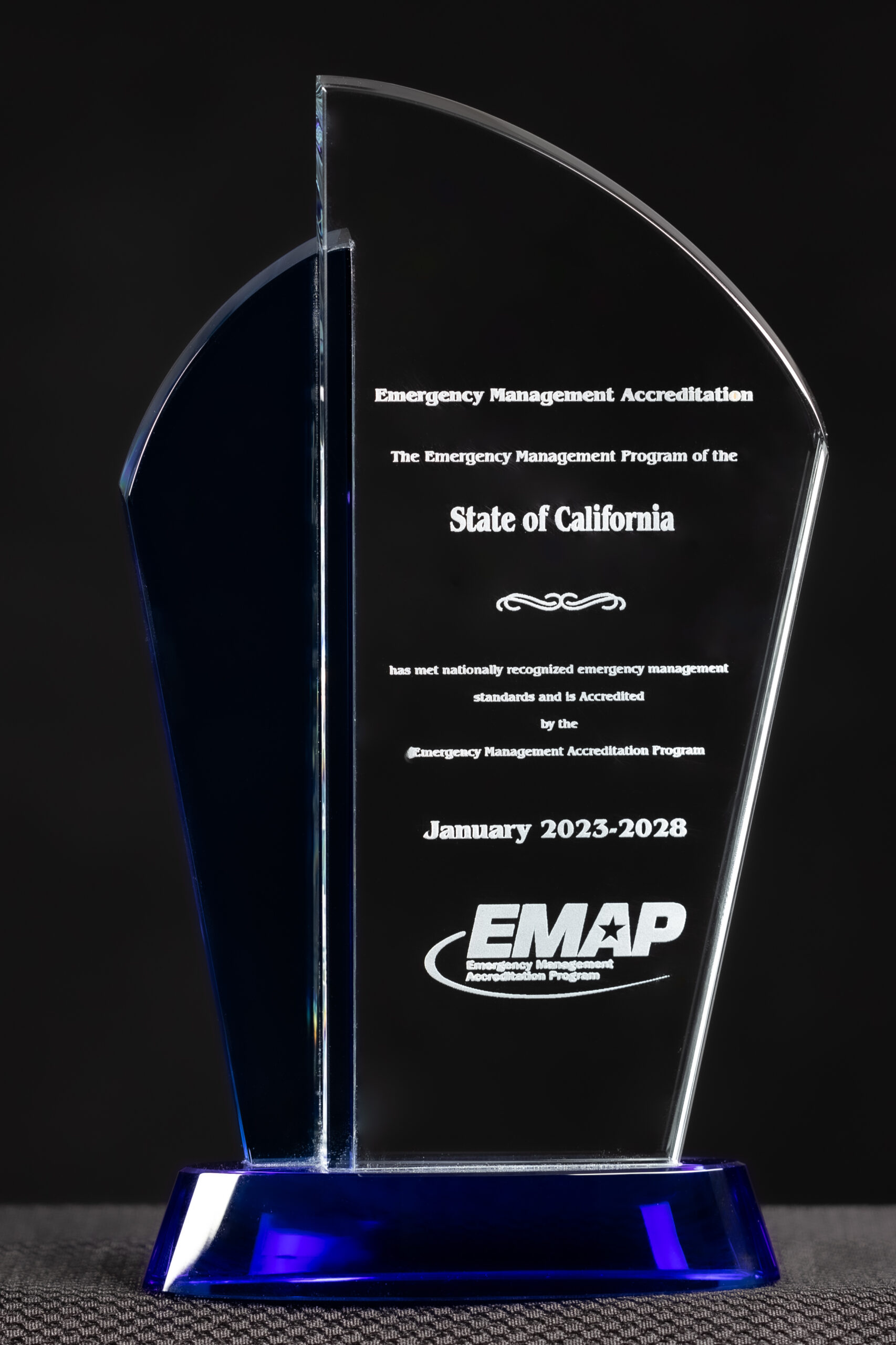 What is EMAP?
The Emergency Management Accreditation Program (EMAP) is an independent non-profit organization that fosters excellence and accountability in emergency management and homeland security programs by establishing credible standards in a peer review accreditation process.
The EMAP program is a voluntary standard, assessment, and accreditation process for disaster preparedness programs worldwide. It measures compliance with sixty-four industry-recognized standards in sixteen areas, including planning; resource management; training, exercise, evaluations, and corrective actions; communications and warning; and administration. Accreditation demonstrates, through self-assessment, documentation, and a peer review onsite assessment by a team of EMAP-trained assessors, that an organization complies with standards certified by the American National Standards Institute (ANSI). The accreditation is valid for five years upon successful program review and approval by the EMAP Commission.
EMAP is the only accreditation process for emergency management programs. The accreditation process helps form the foundation for California and the nation's emergency preparedness systems. Participation helps Cal OES achieve its vision to be the emergency management and homeland security leader and meet its mission to protect lives and property, build capabilities, and support our communities for a resilient California.
California's EMAP Accreditation
On January 30, 2023, Director Ward received a letter from the EMAP Commission informing her that they voted and approved the State of California's accreditation. The latest approval is California's third consecutive accreditation. The two previous years' accreditation was 2012 and 2017, respectively.
The Emergency Management Standard covers:
Program Management, Administration and Finance, and Laws and Authorities

Hazard Identification, Risk Assessment, and Consequence Analysis

Hazard Mitigation

Prevention

Operational Planning and Procedures

Incident Management
​Resource Management, Mutual Aid, and Logistics

Communications and Warning

Facilities

Training

Exercises, Evaluations, and Corrective Action

Emergency Public Education and Information
​EMAP Contact:
Clifford Viernes, Program Manager
(916) 845-8779 – Office
Clifford.Viernes@caloes.ca.gov